The Mission of 

Freedom Baptist Church

1.  TO BE A CHURCH THAT BELIEVES THE KING JAMES BIBLE IS THE INSPIRED WORD OF GOD.

2.  A CHURCH THAT PREACHES SALVATION BY GRACE THROUGH FAITH IN THE FINSIHED WORK OF CHRIST.

3.  A CHURCH THAT IS MISSION MINDED AND ACTIVELY INVOLVED IN REACHING THE WORLD FOR CHRIST.

(FAMILIES FIRST, NEIGHBORHOODS, NATION, THEN THE WORLD)

1 TIMOTHY 2:3,4


      Come & see how the Lord is blessing us and be part of something wonderful!!!             

Freedom Baptist Church may be few in numbers but we are many when it comes to being prayer warriors.  Being there for our brothers and sisters is what we want to be. Those who need religious support or during times that you might feel you need a prayer partner,  or when you want to know that you have the support of a church praying for those burdens or concerns, that is what Freedom takes pride in.

Please feel free to contact us.

We would be happy to add you or your loved ones to our prayer lists or if needed, we can have a member contact you concerning you prayer need.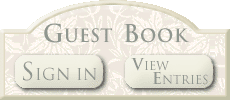 Sunday School:                            10:00 am

 Sunday Morning Worship            11:00 am

 Sunday Choir Practice                  5:15 pm

 Sunday Evening Worship             6:00 pm

 Wednesday Evening                    7:00 pm

What:       ​ 

​    

When:         

​            

Where:  

​    

Time: ​